Welcome to our Blog. We will do our best to provide you with the latest news.
Nous espérons que vous allez apprécier de lire et voir nos dernières nouvelles et nos récentes histoires.
Merci de nous visiter!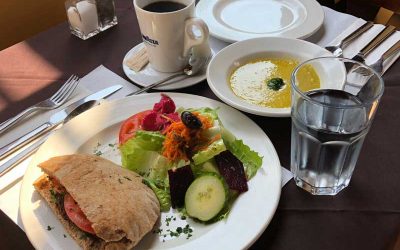 For those vegetarians out there don't worry we didn't forget you! We also offer an amazing vegetable sandwich! Each sandwich comes with a soup, salad and a choice of coffee or tea.  Come enjoy either a Chicken or Veal sandwich on your lunch break. We guarantee you...
read more
MON – FRI
11:30 am – 14:30 pm / 17:30 – 22 pm
Sat
17:30 – 22 pm
Sun
Closed
MAIL
management@toucheh.com
ADDRESS
351 Avenue Prince Albert
Westmount, QC, H3Z 2N9