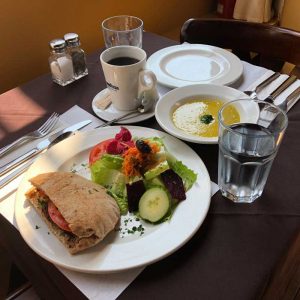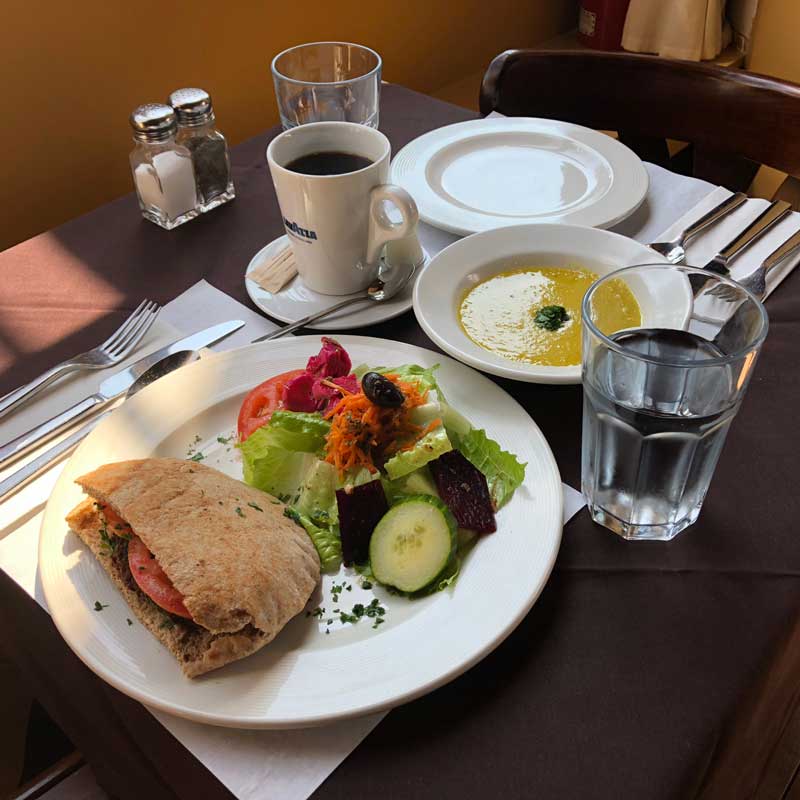 Come enjoy either a Chicken or Veal sandwich on your lunch break. We guarantee you won't regret it!
For those vegetarians out there don't worry we didn't forget you! We also offer an amazing vegetable sandwich! Each sandwich comes with a soup, salad and a choice of coffee or tea. 
Ladies and gentlemen! The best part has not even come up yet! 
This whole package comes up to ONLY $12.99+tx! 
Who can think of a better lunch break!